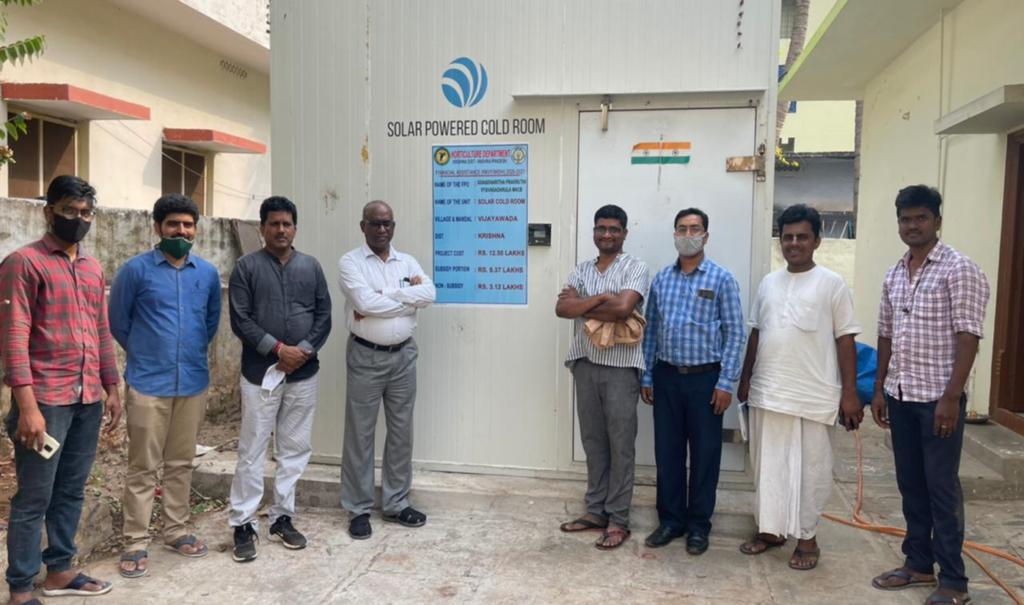 Background
A farmer producer organization (FPO) called "Goaadharitha Prakruti Vyavasayadarula MACS." located in Vijayawada-Krishna District of the state Andhra Pradesh was established three years ago by a group of organic vegetable farmers. This FPO began selling vegetables and other agricultural products under the name "Amaravathi Organics." 
The FPO today has 355 farmers involved with it from 33 different villages, up from just 10 members and 1 retail location when it first began.
These are some crops grown by the FPO:
Fruits: banana, papaya, and mango.
Organic vegetables, including leafy greens like spinach, coriander, mint, fenugreek, lettuce, etc.
Millets: foxtail, little, kodo, and brown.
Challenge
To address the 30 percent produce loss and wastage of fruits and vegetables
Technological Solution
For the FPO and the business to be viable Ecozen installed a 5MT Ecofrost (Cold Storage Facility) resulting in negligible losses.
The Daily Transaction Volume:
Vegetables: 600 kgs to 800 kgs
Fruits: 1000kgs to 1500 kgs
The Daily Left Out Commodities:
Depending on the season, Ecofrost stores 500 to 1000 kg of food.
Benefits In the Business Model
The FPO follows a retail business model, the Amaravati Organics sells Fruits and Vegetables directly to ultimate customers, a practice known as business-to-consumer (B2C). This suggests a company strategy with better margins, but also higher costs and distribution risks, and one that is mostly local in nature.
There is reduction in wastage brought on by the Ecozen's Ecofrost has increased output. The FPO has begun to turn a profit and now offers both produce for fruits and vegetables at its 12 retail stores in different locations.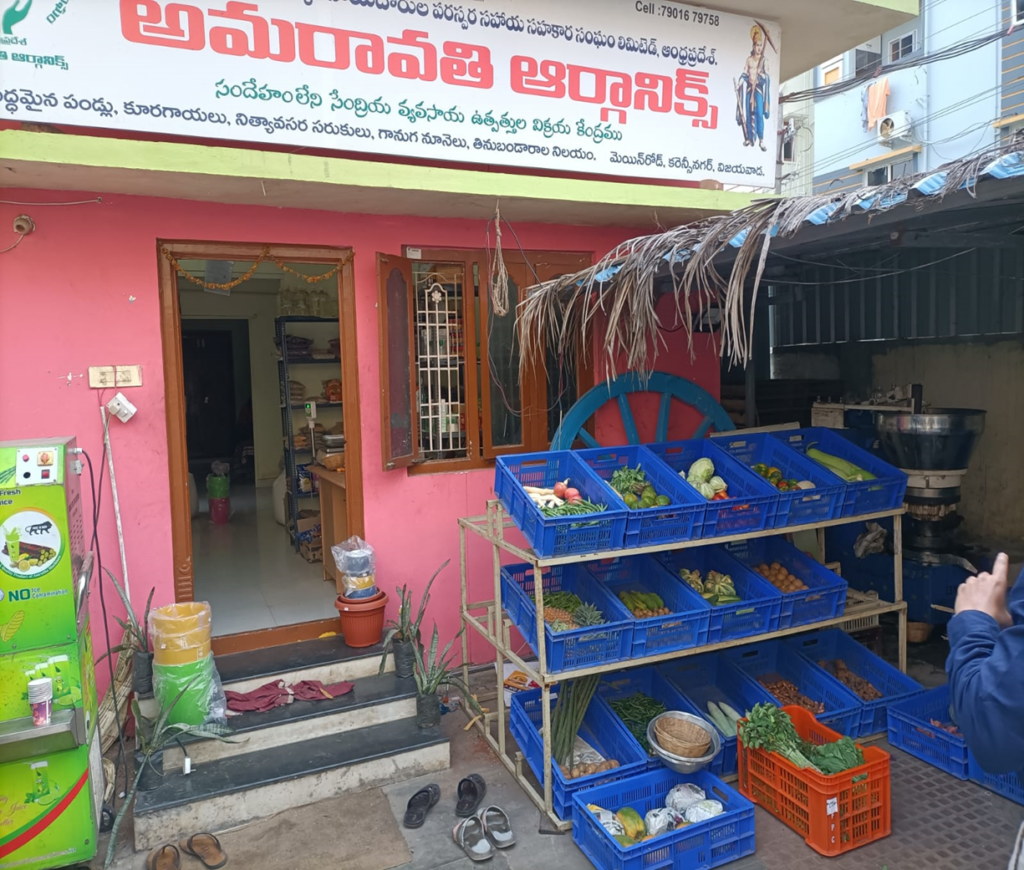 Insights
System Performance Report of FPO
The system is connected to solar energy for the entire month of January.
A month's worth of solar energy production totals 824.91 kWh, which helps to lower the 114.96 kg of greenhouse gas (CO2) emissions.
Some highlights on Ecofrost's Technology
It is an internal platform that uses data science and artificial intelligence to do predictive diagnosis.
Technology with a unique thermal energy base. Gives you a 30 hour battery-free backup at a minimal cost.
A refrigeration system powered by inverter technology that operates effectively even when there is little sunlight.