ecotron
Solar Pump Controller
Pumping A New Lease of Life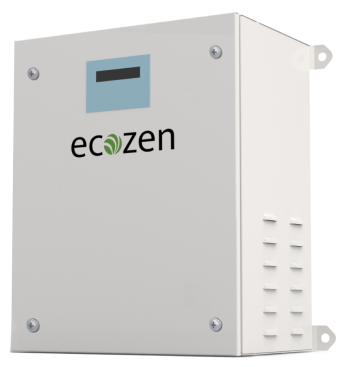 Solar Powered - Efficient and Eco-Friendly
Every year, India uses about 4 billion litres of diesel and 85 million tons of coal to support water pumping. Ecotron is the solution for sustainable irrigation.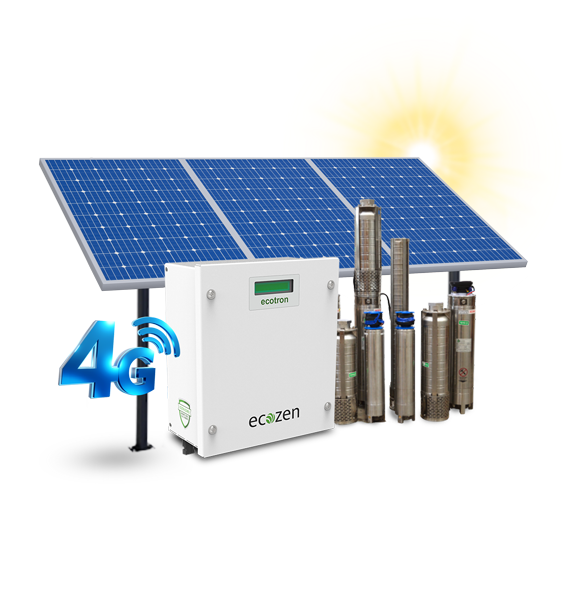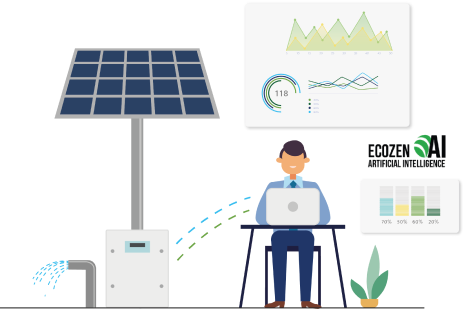 Remote Monitoring System
Built-in troubleshooting, identifying issues ahead of time and accurate diagnosis enables reduced downtime for the customer and reduced service cost.

Intelligent Diagnostics System, reduces downtime & service cost

Easy to install plug & pump design

Surge protection against internal circuit breakdown

Battery charging option to power other devices
Technical Specifications
Expand
Lcd
Sleed LCD for onsite fault detection
Enclosure of Ecotron is IP65
Robustness ensured in outdoor application
On-Board Data Storage
In-built SD card for data storage and USB facility for data retrival
Over The Air Update
Any firmware can be updated online remotely
SMS Operation
Ecotron can be remotely turned on or off by just sending an SMS
MPPT Efficiency
Ecotron's inbuilt dynamic MPPT algorithm offers efficiency greater than 99.5%
5 Year Warranty
Ecotron offers an extensive 5 years warranty against any manufacturing defects

IOT Modules to monitor each system remotely on real-time basis.

Predictive maintenance ensures timely and quick resolution.

Strong data analytics provide insights on system's health.

ESP ensures lower maintenance cost
The most efficient and centralized submersible DC water pump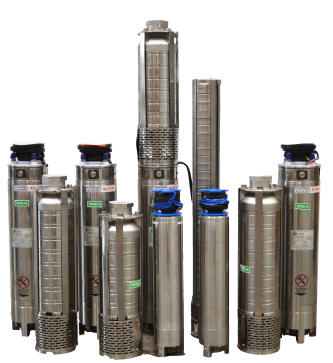 VeraSol Certification
VeraSol is a reputable independent quality assurance program that focuses on distributed solar solutions, appliances, and equipment. It is considered the leading program of its kind in the world. VeraSol is an evolution of the Lighting Global Quality Assurance program and is managed by two renowned organizations, CLASP and the Schatz Energy Research Center. It has received foundational support from Lighting Global, UKaid, IKEA Foundation, and other reputable organizations. If you want to learn more about VeraSol, please visit their official website at https://verasol.org.
If you're interested in finding Ecozens's products that meet the internationally recognized quality standards for product quality, durability, and truth-in-advertising, you can check out their VeraSol-certified products list.
Features
See More

High grade stainless-steel, durable & resistant against corrosion.

Designed to perform seamlessly for long hours.

Highly durable SS 304 casting motor parts.

Maximum water discharge in the same category.

Winding star connection with F/B class

Easily serviceable water-cooled motors
At the heart of all our solutions lies EcozenAI, a platform we've developed in-house. It conducts predictive diagnostics with the help of Artificial Intelligence and Data Science.
Powered by EcozenAI, we have equipped our solutions with intelligent sensing technology, smart control and communication abilities.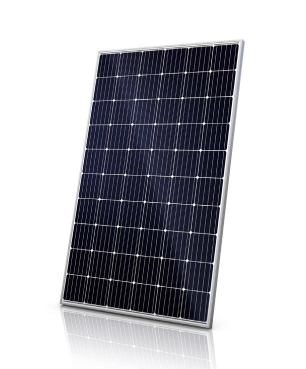 making the most of solar energy
Solar energy is the way forward in agriculture. Our path-breaking innovations with solar energy have helped us achieve an MPPT efficiency upto 99.5%. This has enabled us to maximize our products' efficiency and in-turn, their eco-friendliness.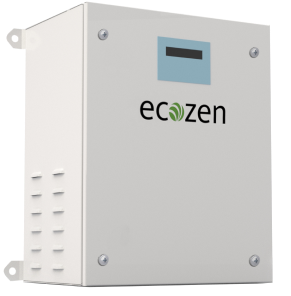 IP65
Now robustness ensured in anyy outdoor application with our new IP 65 certification.
Customer Story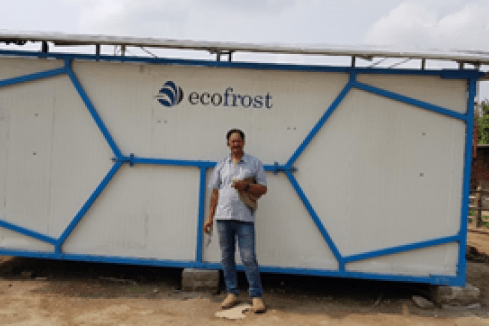 Thoroughly satisfied with the timely installation of Ecofrost. The Engineers patiently explained the usage of Ecofrost to efficiently increase my profits.
Dhananjay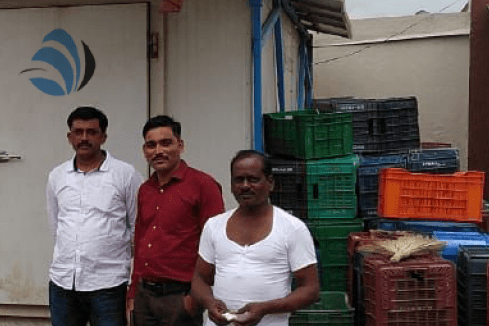 We connected one of our customers, Mr. Anna Shitole to Surat & Hyderabad market, wherein he gained around Rs. 1,00,000 more than the Pune market within a period of 3 months.
- Anna Shitole
We use Ecofrost to store flowers and vegetables. Previously we had a room with an electric air conditioner. It didn't cool enough for flowers and they lost their quality and were mostly wasted. Ecofrost runs on solar power & supported with a mobile app, where we select a crop and it automatically sets the right temperature.
- Ravi Deokar
Get in touch with us
Would you like to share some more information to help us understand your requirement better