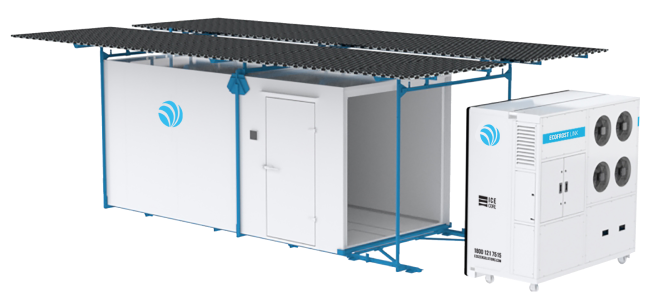 ecofrost
Solar Cold Storage Room
Ensuring Longer Shelf Life, Bigger Profits.
The Cold Storage Room that's
Economical & Eco-friendly
Efficiently Harnessing Solar Energy
Charges itself completely with just 5-6 hours of grid power. Operates using grid or alternative power supply from a generator set If it's cloudy, the solar cold storage room automatically switches to the available alternative power supply.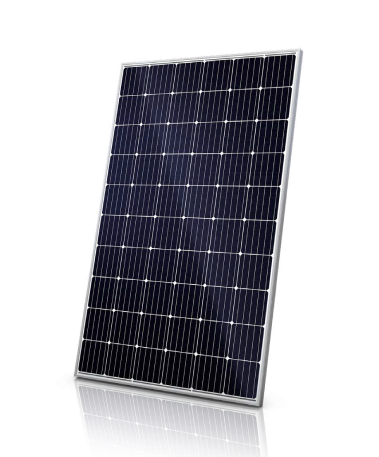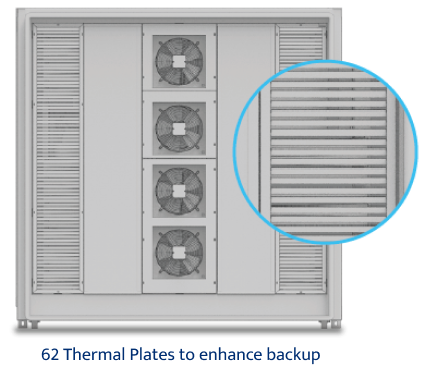 Longer Backup
With no requirement of either a chemical battery or diesel, Ecofrost has a low maintenance cost.Unique thermal energy based technology for optimum compressor usage. Provides you low cost, battery-less backup of upto 30 hours.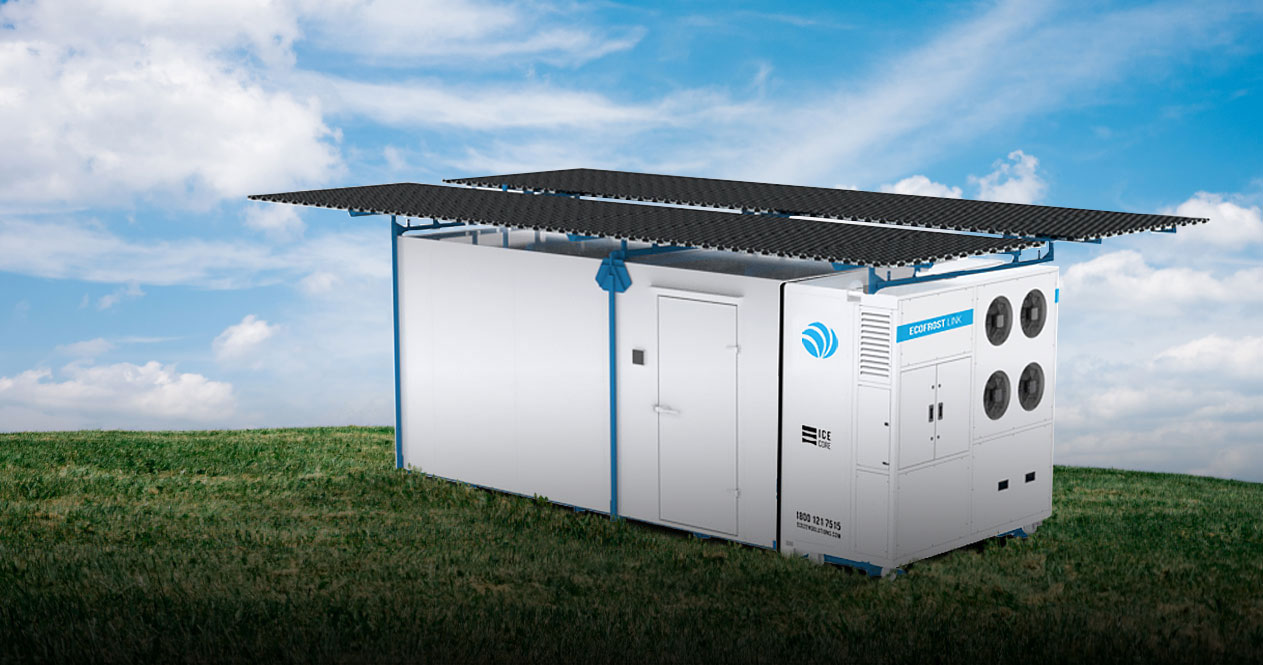 Charges during the daytime. Keeps your produce fresh, 24x7
Ecofrost is the ideal solution for preserving your produce

Temperature range of 4˚ C and above

IOT Enabled Predictive Maintenance

30+ Plus hours of batteryless backup

Suitable to work at collection & distribution points
Technical Specifications
Expand
Separate refrigeration unit design
4 - 10˚ C temperature range
Standalone solar capability of 5 KW.
Humidity control range 65% - 95%
R407F Refrigerant | 1.5 - 2.7 TR capacity
Different People, Different Needs.
Different ways to own the Ecofrost

Upfront
Purchase

Lease &
Rental

Community
Model
At the heart of all our solutions lies EcozenAI, a platform we've developed in-house. It conducts predictive diagnostics with the help of Artificial Intelligence and Data Science.
Powered by EcozenAI, we have equipped our solutions with intelligent sensing technology, smart control and communication abilities.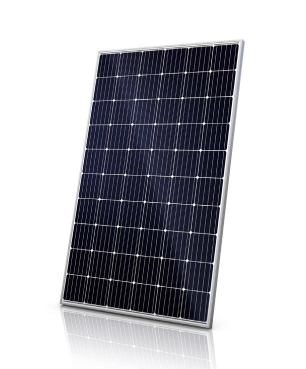 making the most of solar energy
Solar energy is the way forward in agriculture. Our path-breaking innovations with solar energy have helped us achieve an MPPT efficiency upto 99.5%. This has enabled us to maximize our products' efficiency and in-turn, their eco-friendliness.
Inverter Technology
Variable frequency compressor that works efficiently even during less sunny hours.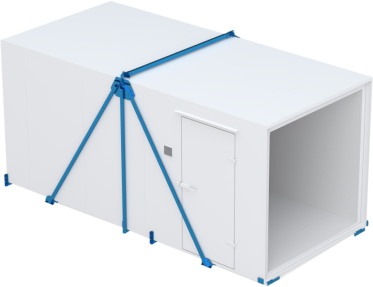 lightweight yet robust structures
With our advancements in thermal and structual engineering, we've enhanced Ecofrost's ability to be easily transported.

IOT Modules to monitor each system remotely on real-time basis.

Predictive maintenance ensures timely and quick resolution.

Strong data analytics provide insights on system's health.

ESP ensures lower maintenance cost
Our cutting-edge research in food technology, coupled with data analytics, has helped us define the quality and life of perishables better. Along with this research, we've been tracking prices and conducting experiments, to add value to agri-markets.
Customer Story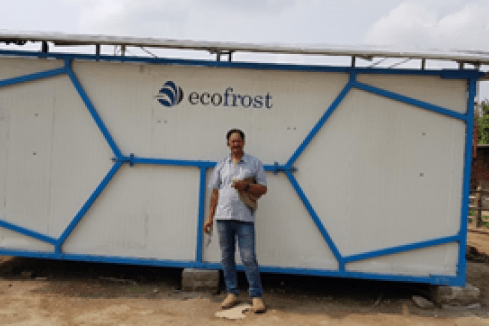 Thoroughly satisfied with the timely installation of Ecofrost. The Engineers patiently explained the usage of Ecofrost to efficiently increase my profits.
- Dhananjay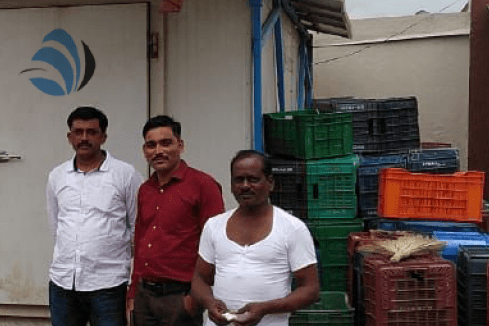 We connected one of our customers, Mr. Anna Shitole to Surat & Hyderabad market, wherein he gained around Rs. 1,00,000 more than the Pune market within a period of 3 months.
- Anna Shitole
We use Ecofrost to store flowers and vegetables. Previously we had a room with an electric air conditioner. It didn't cool enough for flowers and they lost their quality and were mostly wasted. Ecofrost runs on solar power & supported with a mobile app, where we select a crop and it automatically sets the right temperature.
- Ravi Deokar
Get in touch with us
Would you like to share some more information to help us understand your requirement better