eco connect
An online platform that seamlessly connects farmers and markets, ensuring quality & reliability.
Freshness seal
Farm cooled fruits
Freshness seal
Farm cooled fruits
Freshness seal
Farm cooled fruits
Get in touch with us
Know more about 'Connect service by Ecozen'. Kindly fill in the form and Ecozen team will reach out to you at the earliest.
A mobile and web-based platform that facilitates the transaction of produce, enabling farmers to connect with organised buyers and re-sellers to sell their commodities.
Connect Over Longer Distances
The efforts taken on the field deserve good returns. Eco-Connect helps widen the reach of buyers and sellers, which would ensure better value for the commodity. This would also help them plan the next production cycle. Buyers would have more options and competitive prices.
---

Get The Right Price And Quality
The platform can fetch commodity prices from different markets, enabling the sellers to decide a profitable sale with timely payment. Buyers on the other hand can source quality produce directly from the grower, at competitive prices.
---
How It Works

Initial discussion with Ecozen representative over call.

For sellers, there would be a farm visit for initial quality check and discuss T&C. For buyers, there would be a discussion on the quality and the requirement.

Sample Shipment

Contract Agreement

Regular Transaction
Eco Connect is developed to enable buyer- seller relationship, transaction flow and market intelligence.
We are tracking qualities different commodities, their prices in different markets & conducting experiments around these.
Customer Stories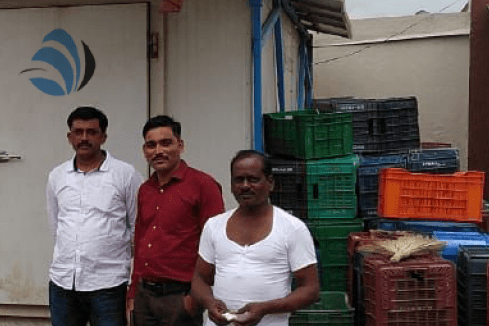 We connected one of our customers,
Mr. Anna Shitole to Surat & Hyderabad market, wherein he gained around Rs. 1,00,000 more than the Pune market within a period of 3 months.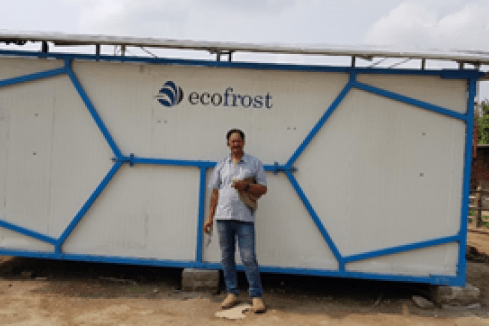 Thoroughly satisfied with the timely installation
of Ecofrost. The Engineers patiently explained
the usage of Ecofrost to efficiently increase my
profits.